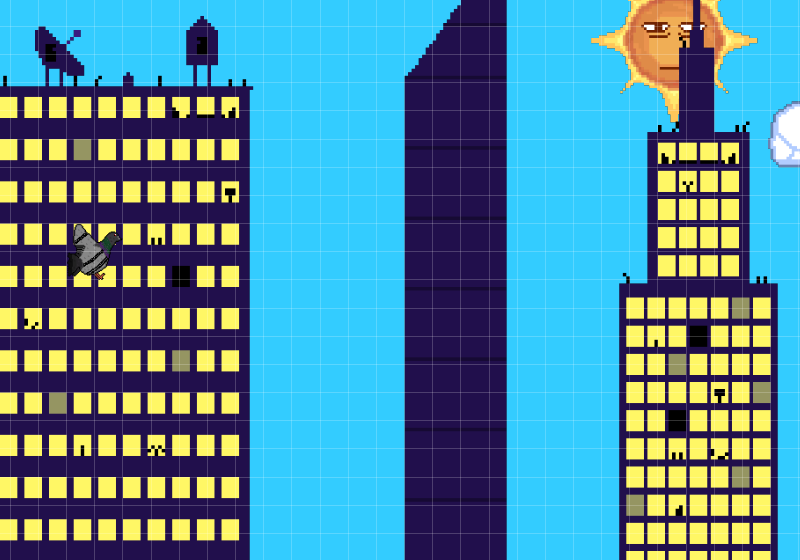 Protector Pigeon
A downloadable game for Windows
Beautiful sun sprite created by Anna Thomas!

An arcade-y shoot 'em up featuring everybody's least favorite bird, the pigeon.
Use the arrow keys to move.
Press Z to shoot fire.
Press X to shoot lasers.
Have fun

Install instructions
I promise this isn't a virus, but, honestly, you shouldn't trust anybody on the internet.
Extract the file on your desktop and run it. Click read more then Run anyway.